The Best Trolling Motor Mount for Minn Kota (including Quest/Instinct), Rhodan, Motorguide, Garmin, Power Pole and Lowrance!
Utilizing a sliding bracket that is backed by our Lifetime Warranty, our Quick Release retractable mounting system provides you with the flexibility to mount your Minn Kota, Rhodan, Motorguide, Garmin, Power Pole and Lowrance trolling motor in the best possible position on your deck while also allowing you to move the trolling motor fully inside the boundary of the hull to prevent damage or interference with objects such as trailer bow rollers, boat covers, docks, other boats, etc. Additionally, the ShuttleSlide system provides extended reach to the water line on boats that have a bow configuration that makes it difficult to attach trolling motors to. No other trolling motor mount on the market today can provide the versatility and ease of installation that ShuttleSlide does. Once our bracket is attached to your motor and the rail secured to your deck, the trolling motor can be positioned anywhere along the rail as needed, at any time, without the need to turn knobs or pull pins, etc. Mounting and protecting a trolling motor has never been so easy!
Safeguard Your Investments
Most trolling motor mount brackets available today only provide a static mount point on your deck that leaves the trolling motor hanging over the side of the hull boundary. This makes the trolling motor, and your deck, vulnerable to impact and stress damage. Additionally, with a static deck mount that can't slide inboard like our system, the trolling motor frequently prevents proper fitment of boat covers and is a hazzard for people walking past the boat when in storage or on the trailer. Use a ShuttleSlide and not only can you slide your Minn Kota, Rhodan, Motorguide, Garmin, Power Pole and Lowrance trolling motor inboard for storage or transport, you can also Quick Release the trolling motor entirely from the boat by sliding it off the end of the rail completely in order to store it wherever you desire. When you want to use the boat without your trolling motor mounted, the ShuttleSlide system has a minimal footprint on your deck with rounded edges and corners in order to not be uncomfortable to step on. Given that we use robust materials such as stainless steel and marine grade aluminum our product withstands the rigor of daily use and abuse with no scheduled maintanence of any kind beyond normal washdown intervals you would typically perform to your boat. No bearings to grease, or fail. No pivot points to wear out, lubricate or avoid for pinch hazzards. ShuttleSlide producs are designed around simplicity with the minimum number of parts possible to perform its function while maximizing reliability and eliminating maintanence.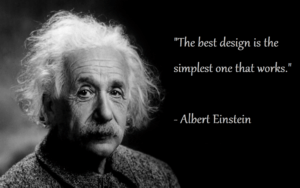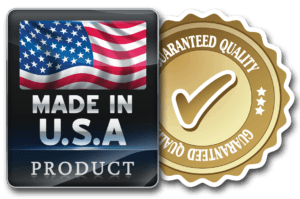 No New Holes in your Deck!
Additionally, we offer adapter plates that will use any existing holes you may already have in your deck from mounting previous Minn Kota, Rhodan or Motorguide trolling motors or mount systems. Attach one of our adapter plates to your deck with your existing holes and then attach our rail to the adapter plate. Done! No new holes in your deck and you're up and running in minutes. Simply attach our included bracket to your motor, slide it on the rail and your ready to go! Visit our shop to learn more about our available products or contact us directly at support@shuttleslide.com, or use our online contact form. We return emails typically within 15 minutes and never longer than 24 hours. Real time support is available to all customers as needed with live support calls if you desire. Simply put, ShuttleSlide provides the most versatile, highest quality and longest lasting Quick Release trolling motor mount bracket that is available today. Proudly Made in the USA and guaranteed to last FOREVER!